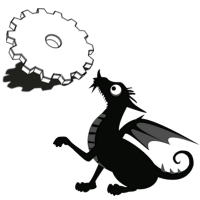 Wow, has it really been over 3 years since Backdrop 1.0 came out? Quicksketch.org is now upgraded from Drupal 7 to Backdrop!
Despite having taken so long to get to it, the entire porting project (with a minor design refresh) still only took the span of 3 days. Though hourly it broke down to one plane ride and two days after work hours, around 12 hours total.
The initial upgrade took a few hours to get perfect. Backdrop updates from Drupal 7 via update.php, and while it worked right away, I had to make adjustments to my Drupal 7 site (such as upgrading Webform to the latest version) and then run the updates again. Updates coming from D7 to the current version of Backdrop still only take about 40 seconds for a small site like this. After upgrading, it took another 2 minutes to run the UTF8-MB4 update (allowing for emojis now 😃).
The troubling thing though, is that it's still WAY too hard. 12 hours for a Drupal expert and Backdrop founder might be weeks for a typical developer.
Backdrop plans to maintain greater compatibility with previous versions, so I'm looking forward to this being the most difficult upgrade remaining. In order to even remotely compete with SaaS platforms, Backdrop needs to be a breeze to update. It's definitely a challenge, but one that Backdrop thus far has performed amazingly well. With nine feature-enhancing releases thus far and a complete upgrade path from D7 maintained through it all, the future for D7 users upgrading looks bright. 😎