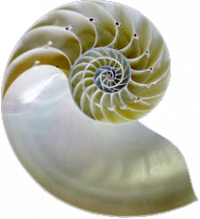 Given my nearly fanatical reviews of Drupal, it should be no surprise that I'm giving a presentation on this open-source content management system. April 20, along with my web animation presentation, I'll be giving a short presentation on Drupal and open-source development.
More information can be found at the SRC Website.
Here's the abstract for my presentation:
The construction of websites often includes repetitive implementation
of common features such as user management, form processing, news
posting and page editing. Put together into one package, these features
often fall under the umbrella-term Content Management System.
One such system rapidly gaining popularity is Drupal, an open-source
software package used at Google, The Onion Online, and the official
Firefox community website. In partial fulfillment of a capstone project
for the division of Math and Computer Science, Nathan Haug presents his
research and development for the Drupal Content Management System. Over
the past academic year, Nathan has made contributions to Drupal
including module development, fault correction, documentation, and
support. For anyone interested in the development of dynamic websites
or open-source software, this presentation includes an overview of how
Drupal works, demonstration websites, and details about contributing to
the open-source community.