Nate Goes Lullabot
Posted Oct 08, 2006 | 02:57 pm MDT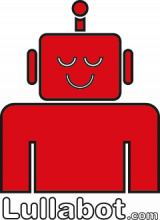 September 29 marked another big shift in my lifestyle. It concluded the my day of work at 220solutions/cvbTV, and marked the first day of full-time work at Lullabot. I'll now be doing Drupal development fulltime, along with occasional training sessions and consulting.
The 'bots flew me up to San Francisco this past week to meet most of the crew and sit in on the latest workshops. I couldn't ask for a better group of people to work with. Besides the people, we've also got some awesome projects in the pipe that I'm really excited about.
Commenting on this Article is closed.