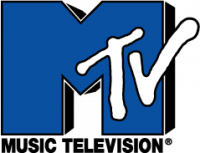 Opportunities can come from strange places. Over the past 9 months I've been working on the Drupal Content Management System. I was doing this work pro-bono, and as part of my Capstone project for Truman. As it turns out, the work I am produced just so happened to be exactly what Lullabot development needed for their very high-profile client, MTV.co.uk.
I'm now working with Lullabot to produce great enhancements to the webforms module. To see what kind of functionality webforms will replace, visit the existing MTV site and click on "Competitions." You'll see that what they are currently using is very, very similar to the functionality that webform produces.
New features have already been posted to the CVS repository on the Drupal website. Changes include:
Submission checking to limit repeated entries
Improved fields and validation
Further meshing with Drupal 4.7
I'm thrilled to be working with Lullabot on such a large scale project. Hopefully we'll be seeing a lot more of this company in my future projects.